Although I am not a doctor nor a professional counselor, I have walked for a decade in the infertility shoes. I lead a monthly RESOLVE Peer Led Support Group and enjoy connecting with the infertility community either virtually or in person. I'd love to "see" you at one of my upcoming virtual events or... better yet... let's discuss the possibility of speaking at your event. Please email me at: sjohnstonadvocate@gmail.com. I look forward to working with you.
ArtPrize 2018 Grand Rapids
My infertility awareness exhibit titled "We Are The One in Eight" will be on display at the Grand Rapids ArtPrize in the fall of 2018.
What? "We Are The One in Eight" Infertility Awareness Exhibit
Where? (Venue) Bangkok Taste Cuisine Cafe: 15 Jefferson Ave. SE, Grand Rapids, MI 49503
When? September 18 - October 7, 2018
Why? To increase infertility awareness globally and provide support. I'm collecting photos internationally of items/people that the depict the atypical/emotional journey of family building, or if you've come to accept and are childless not by choice.
NOTE: If you have a photo you'd like to share for my infertility awareness exhibit, please email: sjohnstonadvocate@gmail.com
PEER LED SUPPORT GROUP
What? Monthly peer-led RESOLVE fertility support meetings
When? The third Monday of every month from 6:30 - 8:30 PM
Where? The Brighton District Library 100 Library Dr.; Brighton, MI 48116
If you are new to the group and would like to attend, please contact Sue Johnston: sjohnstonadvocate@gmail.com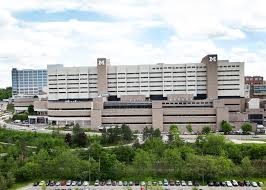 Dr. Moravek, MD, MPH Director, Fertility Preservation Program and Assistant Professor from the University of Michigan Health System will be a guest speaker at our RESOLVE PEER LED SUPPORT GROUP in August. Please mark your calendar and plan to attend.
WHAT? Special guest Dr. Molly Moravek visits for open discussion of Assisted Reproductive Technology advances.
WHEN? Monday, August 20 from 6:30 - 7:30 PM
WHERE? The Brighton District Library: 100 Library Dr; Brighton, MI 48116
RSVP: Please call Sue Johnston and let her know you will be attending. 724-546-8589
INFERTILITY ADVOCACY DAY: MAY 23, 2018. Join us and make your voices heard on Capitol Hill.